CUT AT MEMPHIS RECORDING SERVICE, DECEMBER 8th, 1956
Saturday, December 8th, 1956: Four days after Elvis, Carl, Johnny, and Jerry Lee recorded the 'Million Dollar Quartet Session', five East High School students known as The Heathens (named after 15 year-old lead singer Colin Heath) entered Sun Studio to record a song he had written with a female classmate (and rhythm guitar player) Kaye Garren called "Steady Girl". Classmen Roger Fakes played lead guitar and Joe Bauer (later of The Youngbloods) played drums. David Gibson played piano on one of two takes. Sam Phillips was probably not there that day, so it is likely that Jack Clement or Marion Keisker produced the session, but there's no way to ever know for certain. Both takes were cut straight to a 78 rpm acetate disc (live with no overdubs and no mixing) as these teenagers banged away inside Sun Studio on that weekend afternoon. When the smoke cleared, both takes of "Steady Girl" were too raw even by Sun Records standards, so the Heathens were never called back and the lacquer master remained unheard. Sixty-three years later, it's easy to wax romantic about a lost and primitive rock & roll recording, but considering the time, place, energy, and innocence, I've never heard anything like this before. I consider this record to be the first garage rock recording of all time.

- Frank Bruno
Heathens - From The Bottom of The Record Box podcast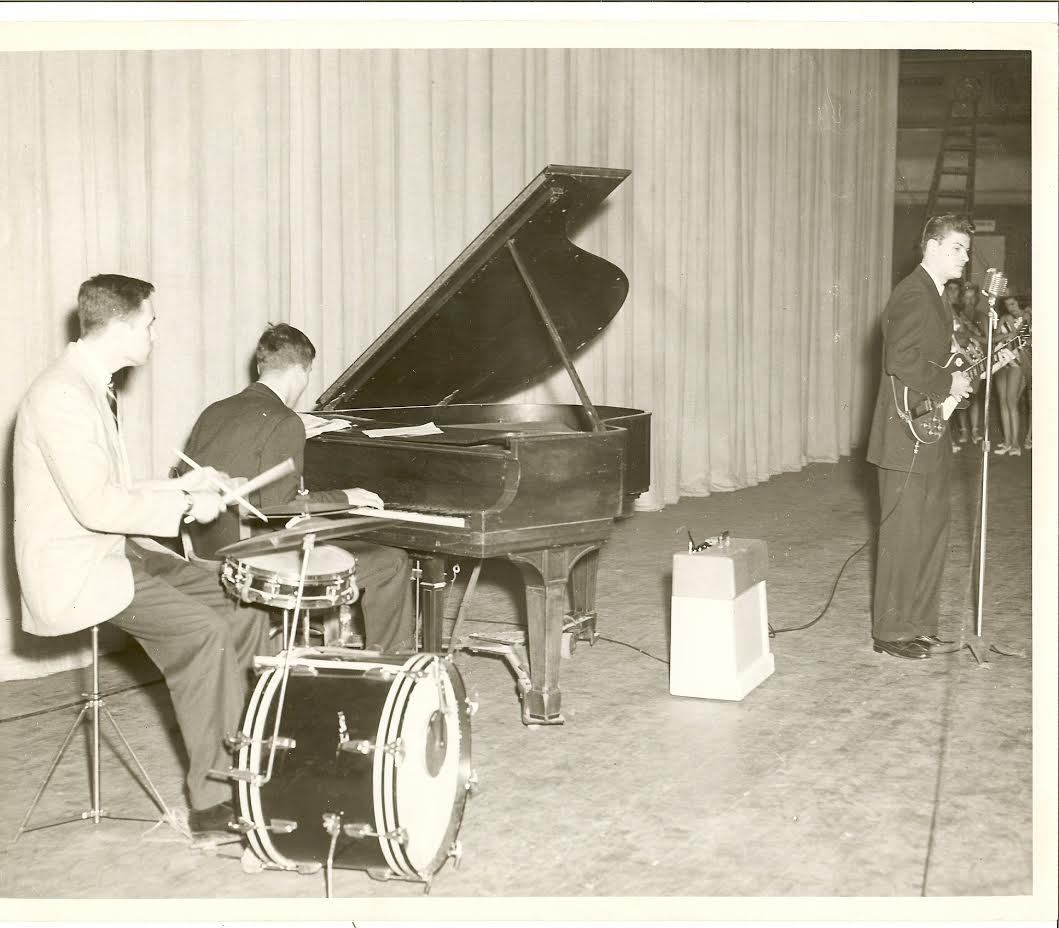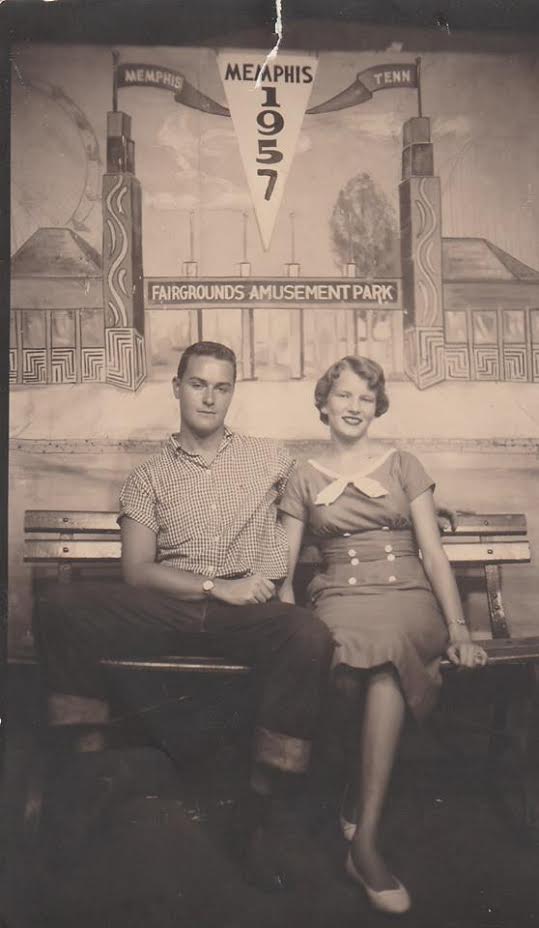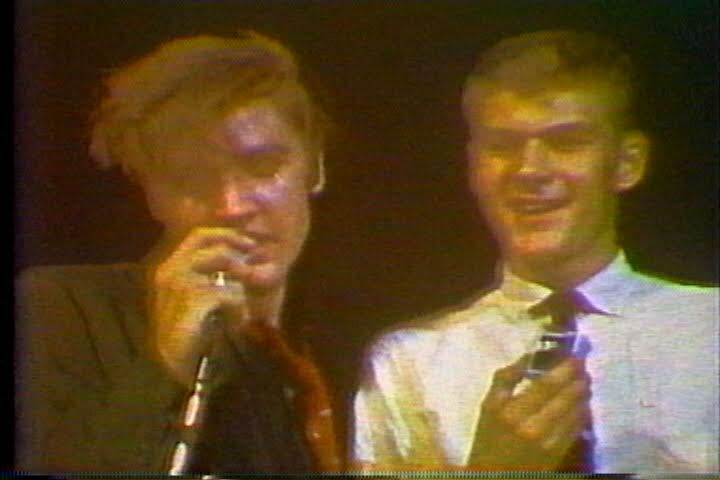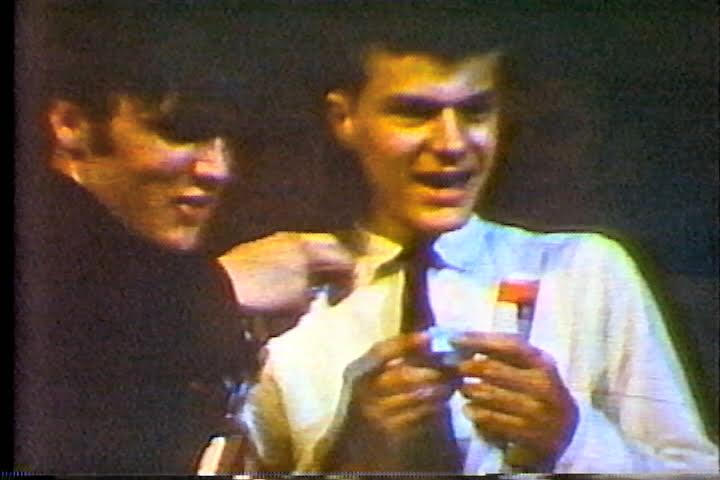 COLIN and KATHLEEN

It all started with a little plastic ukulele that my mother, Mary Murphy Garren, gave to me when I was 11-years-old. I don't remember where she got it or why she thought I would like to have it. It came with an instruction booklet that included chords and some songs. It wasn't long until I could play and sing all the songs. One of mom's favorite stories about me and that uke was her coming home from work one day and finding me sitting on the commode in the bathroom playing the uke and loudly singing I'm a Lonesome Polecat.
Several years later mom presented me with a beautiful fruitwood baritone ukulele that was larger than the plastic uke. The transition from small to larger was easy because the chords were the same.
On my 15th birthday, August 8, 1956, without telling me where we were going, mom and I took a bus to downtown Memphis. Since it was my birthday, I assumed this trip had something to do with a birthday present. I was really buzzing with excitement as this trip progressed. After we got off the bus and walked for a while, mom finally stopped in front of a store. She turned to me and said, "This is it," and we walked into a music store. A while later we walked out with a new Fender electric guitar and amplifier. OMG I was so excited I thought my heart would stop. I spent many hours learning to play that guitar and how to use the amp. I rushed home after school every day and practiced for hours. I should explain that I was an only child and did not have the interruptions of siblings.
I was 13 when I met Bill, a 14-year-old boy from El Paso, Texas, on the sidewalk in front of our apartment. He was visiting his grandmother who was a neighbor of ours. It was around this time, 1955, that rock and roll and the blues exploded on the American music culture. Several days after meeting Bill, he told me that he sat next to Elvis Presley on the flight to Memphis. Elvis was to star in a gospel music show at Ellis Auditorium, and he asked Bill if he would like to see the show. Of course Bill said yes, and Elvis left two tickets and a backstage pass for the show at the ticket counter. I was beyond thrilled when Bill asked me to go to the show with him. Elvis had a beautiful plaintive voice untouched by drugs and alcohol. We enjoyed the show but we were a little sad that he didn't sing any rock and roll. When the show was over, we went backstage to see Elvis. He was new to stardom and so very young. He greeted Bill and turned to meet me and took my hand in both of his. Elvis had beautiful brown eyes, his manners were perfect, and he spoke softly. I had never been in the company of fame before, and I was very shy.
Our story continues with how I met Colin Heath… [READ MORE]
Kaye Garren-Heath-Payne
November 2018
David Gibson
Memories from the Piano Playing Heathen, David Gibson…..
My life now as an elderly, retired psychology professor is stupefyingly dull. So, if you will, kindly indulge me some brief reminiscences of a more golden era. Thanks a bunch!
I started playing piano by ear as far back as I can remember ... even further if you count toy pianos. My folks rented a piano, but I refused to take lessons because none of my childhood friends were into music, and I figured after-school hours and weekends were for fun and just hanging with the guys.
Along with puberty came a momentous discovery ... namely, girls really fell for guys who could play piano well! So ... no more 'jock envy!' I was quite fond of 'Sheila' whose parents were members of the Colonial Country Club in Memphis. Consequently, I was invited to parties there where there were lots of kids my age and, as luck would have it, a piano. The first time I was asked to play, the girls learned that I could play any popular tune they wanted to hear. After that I had more invitations to parties everywhere than I could accommodate, and girls started calling me at home ... usually around supper time. It was the early fifties, and we shared our phone line with two sets of neighbors who complained because the line was busy all the time. This upset my mother no end, and she began limiting my extracurricular activities.
I vividly recall the first time I met Elvis Presley although I don't remember the exact year. I do know I was old enough to 'date' if somebody's mom did the driving, so I'm thinking 1953 or 1954. Elvis was working as an usher at Lowe's Palace Movie Theater in Memphis, and he escorted my date and me to our seats one summer evening. He was tall, thin if not cadaverous, had sandy brown hair, sported full, muttonchop sideburns, had bad acne and was dressed in an all -black usher's uniform. Hardly your typical early fifties teen! What I can never forget is his 'surly' facial expression when he looked at me. I felt as though he resented middle class, crew cut, 'Leave it to Beaver' types like me who could afford dates with pretty girls! Months before we even knew his name, we guys nicknamed him the 'Undertaker' and the 'Scarecrow.'
At no point did I ever want to be a musician, but along about 1955 I started playing with guys who lived in east Memphis just to hang out and have fun after school… [READ MORE]
David Gibson February 28, 2019
carol gibson
David and I having known each other most of our lives and started dating when I was just 16, back in 1957. We grew up only one street apart. I lived on St. Nick Drive and he lived on Colonial Road. David attended White Station High School until 1954 when he had transfer to East High, because at the time, WSHS only went through the 9th grade. I didn't graduate until 1959 and was in the 3rd graduating class at White Station, having attended there the entire 12 years. David was my first and only love. What started out as just two teenagers 'in love' has lasted almost 58 years, with our marriage taking place on June 9th 1961. As with all couples, we have had our share of heartaches, but life for the most part has treated us well. Soon after our marriage David began working on his Master's Degree at Memphis State and continued his education at the University of Alabama, earning his PhD in 1968. He then accepted a teaching position at University of TN Martin where he remained on the faculty until his retirement in 2001. Early in his teaching career, in January of '77 David was hospitalized for 4 ¼ months with a rare and often fatal neurological disease known as Guillain-Bare syndrome, after having taken the swine flu shot. This was David's first 'claim to fame' so to speak, with a story of his overcoming his paralysis being featured in an article in the June 1st 1977 edition of The Commercial Appeal. Let's just say that David's recognition in yesterday's paper, with his having played a small part in "Steady Girl", was much more exciting!
David and I have always had a love for vinyl records. Most of the one's he has owned have now been passed down to our son-in-law or granddaughter, who both love the vinyl's. Our most treasured record went to our son-in-law, which is a 1956 Elvis Presley self-titled debut original copy RCA LP. We knew he would cherish it and he has. Our granddaughter has a few of the Beatles, etc.
Okay…now I have my own story of meeting Elvis, when I was a 16 year old teenager. Very few can say that they had an almost 'one on one encounter' with Elvis during his early years. My best friend's father, Alex Thompson, was manager of the Stand Theater in 1957 when Elvis requested a midnight screening of his movie, Loving You. In attendance that night were his parents and his date Anita Wood. Mr. Thompson asked his daughter and I if we would like to go sit in the balcony during the show and "watch Elvis watch his movie". Well of course, we did just that. It was a magical night for both my friend and I. We quietly took our seats in the balcony and never took our eyes off of Elvis.
After the showing we met with Elvis and his family down in the lobby of the theater. We all visited for a few minutes and Elvis then signed for us, a promotional 8 x 10 picture of this movie, which also starred Dolores Hart. This framed picture still hangs proudly in our home until this day. It wasn't until a couple of years ago that I read "Last Train to Memphis" written by Peter Guralnick. I felt like I was 'the' missing link when I got to page 422 in the copy that I own. For there on that page it mentions Anita and his parents being at the special midnight showing, but Peter probably did not have enough information to know that the screening was at the Stand Theater nor who the manager was at that time … nor did he know to mention my friend and I. Now that would have been 'neat'.
Smiles, Carol Gibson